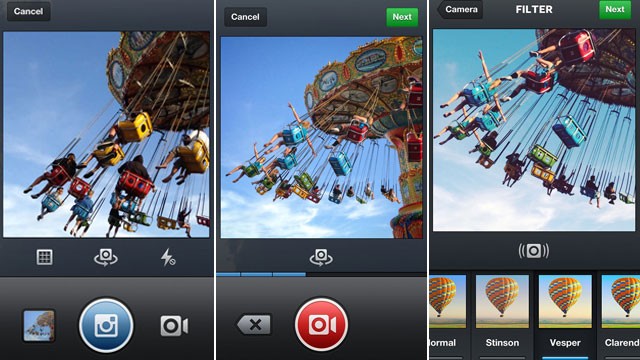 Starting today, the Facebook owned Instagram will be adding video features to its popular iPhone and Android apps.
According to the founder Kevin Systrom:
"We talk about Instagram as capturing and sharing the world's moments. It's not just about photography. There are a ton of moments in the world that can't be captured in single images."
An update to the current Instagram app, which will be released today, will allow users to capture anywhere between three to 15 seconds of video, apply a new set of filters and then easily share them with their Instagram friends or through other social media services. There will be 13 video filters along with a Cinema Mode which stabilizes the footage.
f*ck off Vine!
Natalie [aka Natles Nicole], everythingYNTK for VIBEVixen.com
Natles | Natles Nicole on facebook
Natles | @natnatles on twitter
Natles | ilovenatles on tumblr