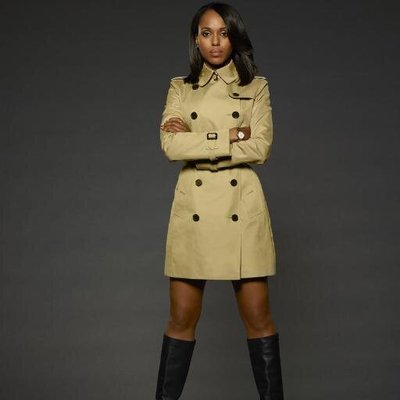 Kerry Washington is a private person, but the details of her purse are not.
The Scandal star sat down with Vlogger Carly Cristman to share exactly what she keeps in her bag on a regular basis.
If you're hoping she'll have some sort of Olivia Pope-related items inside her bag, then you'll be disappointed, but we do learn that Washington always keeps a snack with her.
On top of revealing the 'intimate details' of her bag, and speaking on being the first creative consultant for Neutrogena,  Washington shared whether or not she's #teamjake or #teamfitz.
Check out Kerry Washington and her Jason Woo bag below.